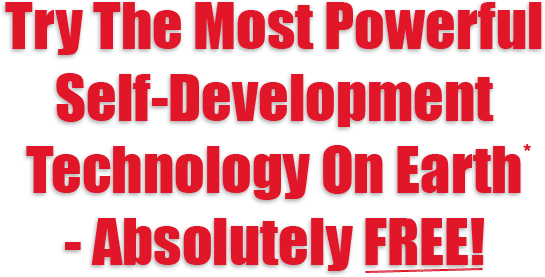 Imagine if you could

think

faster

,

sharper

, and

more

astutely

...
If you had

limitless

energy

and motivation to achieve anything
you wanted... If you could

tap

into

unlimited

"creative

rushes"


and

envisage

easy

answers

to otherwise complex solutions...
If you were

immune

to

stress

and tension...

How much better and happier would your life become?


"I've played with various types of entrainment tools for years. Some of them have worked amazingly well for me. Some of them had no effect whatsoever. BrainEv was one of the few that worked amazingly well. I'd definitely recommend giving it a shot."
- Mark Joyner, #1 Best-Selling Author of "Simpleology"
- Simpleology.com
Dear Friend,
I want you to imagine for a second that you're exactly the kind of person you've always wanted to be.
Picture yourself oozing confidence... attracting all the right people into your life... knowing just what to say, at all the right times... having all the skills, qualities, and personality traits that excel your personal life, advance your career, close more deals, win you friends, and influence people around you — naturally, and effortlessly.
It may sound like a dream... but what if I told you there's a way you could become that person... right now?
What I'm going to reveal today may sound like science fiction from a 1950's comic book, but it's 100% true...
And by the time your eyes have pulled every last word off of this page, you'll believe it, too — because at the end of it, I'm going to ask you to supply your e-mail address so I can give you this technology to use for 30 days at my expense, and absolutely zero cost to you, and see real results for yourself.
In fact, I urge you not to believe a single word until you try it for yourself.
And I'll spend money out of my own pocket to back up everything I say. But let me tell you a little more about it first...
Unlock The Secret Now By Entering Your Name And E-Mail Below...

To access this new break-through technology for FREE, please enter your first name and primary email address below to unlock the rest of the page, and your instant, zero-risk enrollment form...

---





Your Details Are 100% Safe With Us!

As a confirmed GetResponse™, SWREG™
and GoDaddy SSL member, we abide by a strict
code of best e-mail practice.

NO junk, NO sharing details, NO spam,
easy 1-click unsubscribe - 100% guaranteed!