Secure, RISK-FREE Priority Acceptance Form
FREE 30 Day Trial!
| | | |
| --- | --- | --- |
| | | This form is ultra-secure, using 256-bit strong, military-grade encryption, and certified by Trust Guard™. |

YES! I want you to rush me the Brain Evolution System Level I package, and deliver my exclusive access link via e-mail, for me to use risk-free for the next 30 days.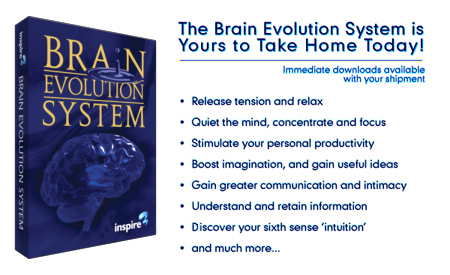 I realize that by filling out this secure enrollment form, I'm asserting that I promise to use the system - every day - until my 30 day trial period is up, and give it a fair shot. (Time-wasters need not apply!)
If I'm not happy with the results, I may contact support before the 30 days are up and cancel my account immediately.
I understand if I decide to keep the course and don't inform support of my intent to cancel within 30 days, that I will be billed three installments of $167 just $99 (approx £60 GBP) (one month apart) and will receive the full course containing the first level, and all five ADVANCED levels in the mail ... as high-quality MP3 downloads.
If I decide to keep it, regardless of how much I've paid to that point, I realize I can send it back at any time within the next 7 months, in any condition, for any reason I want, and receive a full, 100% refund of every cent I've paid... and that you'll simply credit my card back with the full amount, no questions asked.
Finally... I realize that stock is extremely limited, and that by enrolling today, you're guaranteeing that the complete package (containing all six levels) will be available to me as a Level I graduate after my 30 day trial, if I don't wish to cancel.
Fill Out The Form Below, And Hit "YES!"
This order form is ultra-secure. Notice the "https://" in the address bar - that means this page is stored on a secure server. Your confidential details will be transmitted, encrypted, to our real-time credit card processing gateway.
Please double-check all info before you click to order. Once you click "YES!", your card will be automatically billed after 30 days (if you decide to continue), using the exact details you've given. Therefore, please check your billing details and your e-mail.