Go on. Try it out for yourself.
Want to learn more about the Brain Evolution System first?
I invite you to delve into the official BrainEv.com research & benefits section by clicking here.
Or take time out to watch the USA television feature on BrainEv, by clicking here.
Thank you for visiting my site today.
Best wishes,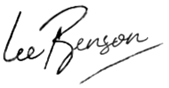 Lee Benson, Founder
Brain Evolution System™
www.GoBrainEv.com
PS. You risk exactly $0.00 giving BrainEv a go! Honestly. Absolutely NO other brainwave meditation course offers you a deal like this. Why? Because we know you'll be amazed by our product. Try it for yourself. Click HERE!
PPS. The Brain Evolution System is NOT available elsewhere! You won't find it in stores, on eBay, or elsewhere online. It's exclusive to the range of BrainEv.com sites. This could be your only chance to try the powers of brainwave entrainment for yourself. Click HERE and witness the magic!
PPPS. Remember, the full course is currently DISCOUNTED! If you decide to continue using BrainEv beyond the 21-day trial, you'll only be charged 3 monthly payments of $99. That's a massive saving on our usual $497 price. So, take advantage NOW. You're 100% covered under our risk-free GUARANTEE! Click HERE NOW!